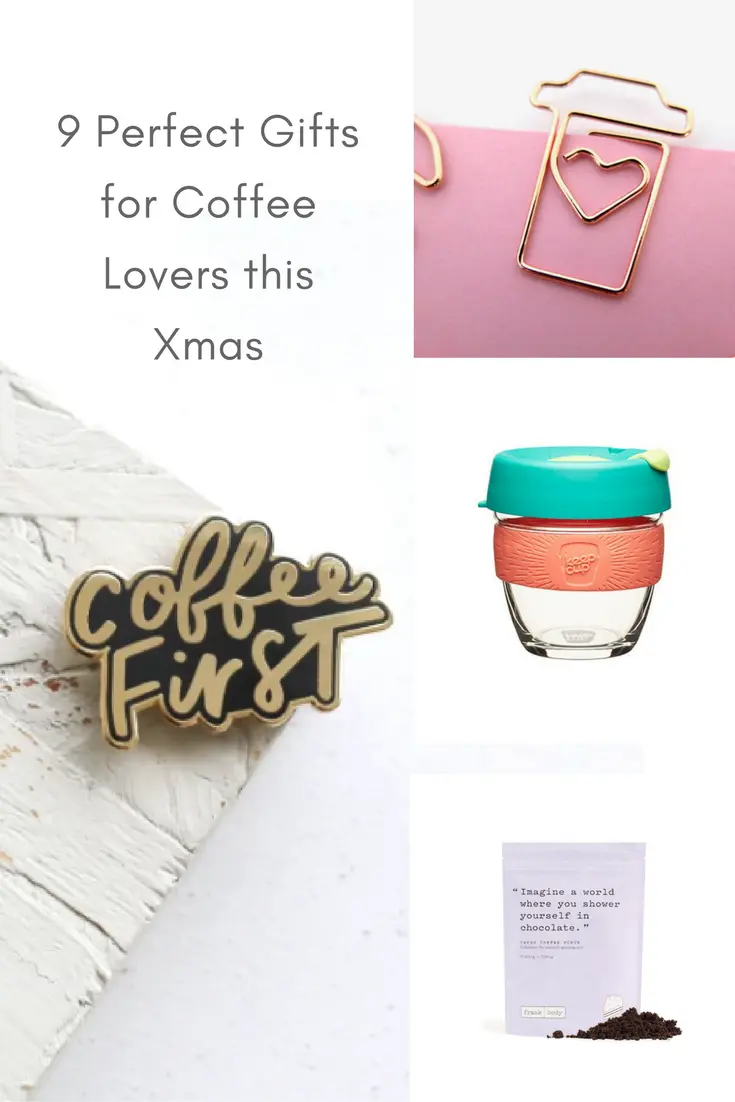 It's nearly Christmas time and that means it's time to get our presents sorted. If you're looking for gifts for coffee lovers this Christmas, here are a few stocking stuffers we're sure they'll love. There's something here for everyone from coffee mugs to sweet lapel pins, we've got every coffee addict covered. 
Drinking coffee out of beautiful cups makes the coffee taste even better. Fact. Get your coffee lover these gorgeous Scandi coffee cups to amplify their morning cup of joe.
Cut down on takeaway coffee cup consumption with this stylish and practical reusable coffee cup from KeepCup. You can personalise this gift with their
design your own
 feature. Bonus: Most cafes offer a discount if you bring your own mug so this is the gift that keeps on giving. 
We like to think there's no such thing as too much coffee but once you've hit your fourth cup for the day and you've got the jitters it's probably time to light this coffee scented candle instead. 
Warning: If you buy these socks for your coffee lover, you will continuously be making cups of coffee. You've been warned. 
Whoever said diamonds are a girls best friend clearly hadn't tried coffee... Republica Organic's award winning biodegradable coffee pods are the ultimate stocking stuffer. Totally delish, these little guys are also totally eco-friendly, breaking down at the same rate as an orange peel in landfill! If you're going all out, why not throw in a Nespresso Machine too?
These little coffee cup paper clips are perfect for your most organised coffee lover. Plus they serve as a sweet little reminder that it's always time for coffee. 
Coffee lovers can never have too many ways to prepare their favourite beverage and this stylish copper edged French press is far too gorgeous to not snap up! 
For the most hardcore of coffee lovers out there: This way they can literally rub coffee all over their bodies. Awesome. 
Get your coffee lover this cute enamel pin as a reminder to everyone who crosses their path. Coffee first. Always.