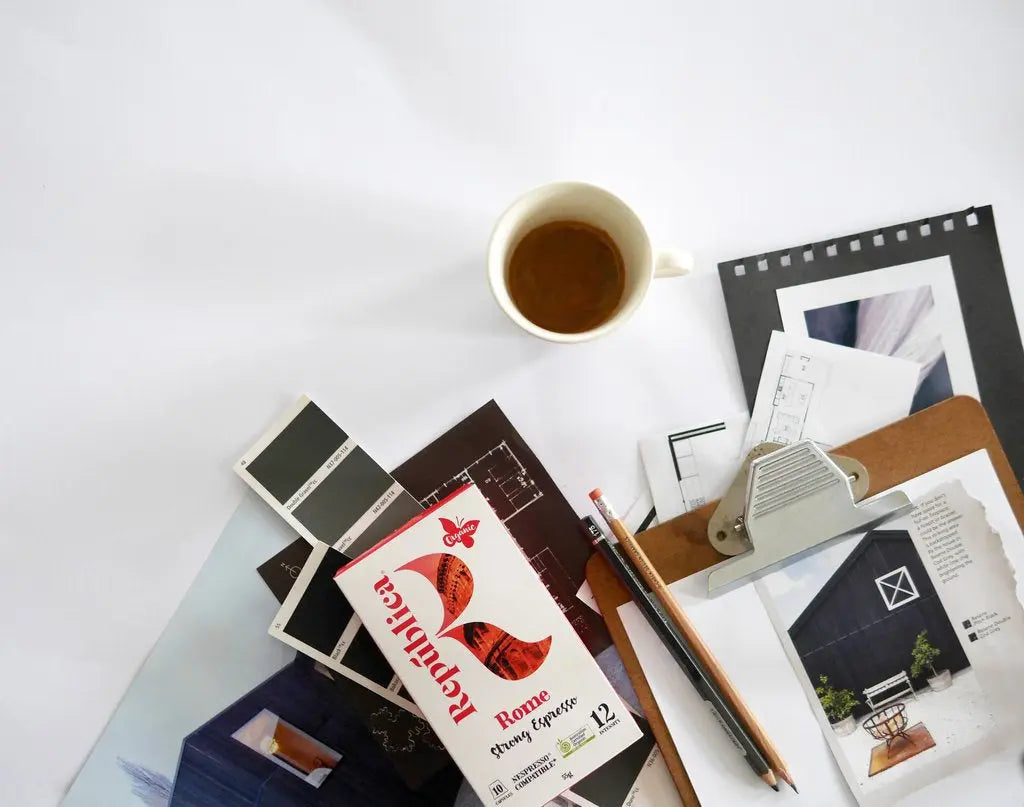 The creation of the coffee capsule gifted us the luxury of time. In around 20 seconds you have a delicious steaming coffee ready to go.
Unfortunately, most coffee capsules on the market aren't all that environmentally friendly, having a lifespan of 200-500 years which impacts the amount of waste an average household contributes to landfill. Most capsules are made of metal and/or plastic fibres which are potential pollutants.
At República Organic, we recognise that our world is your world, and that we all have a responsibility to take care of it. Our range of delicious a coffee capsules capture the globe's most iconic coffee flavours, transporting you to New York, Paris, and Rome 100% guilt free. Our organic, fair trade and biodegradable coffee capsules decompose in a similar amount of time to an orange peel! That's approximately 2 years*, not 500 like other capsules on the supermarket shelves! 
Bump your 20 second convenience up by 5 seconds and tick off your first good deed of the day. Simply remove the foil top, discard the coffee (we recommend adding it to the garden, plants love coffee as much as we do) and place the capsules in your general waste to allow the decomposition to begin.
Find our coffee capsule range in Coles. 
 
*This may vary depending on variables such as moisture, heat, light and oxygen.