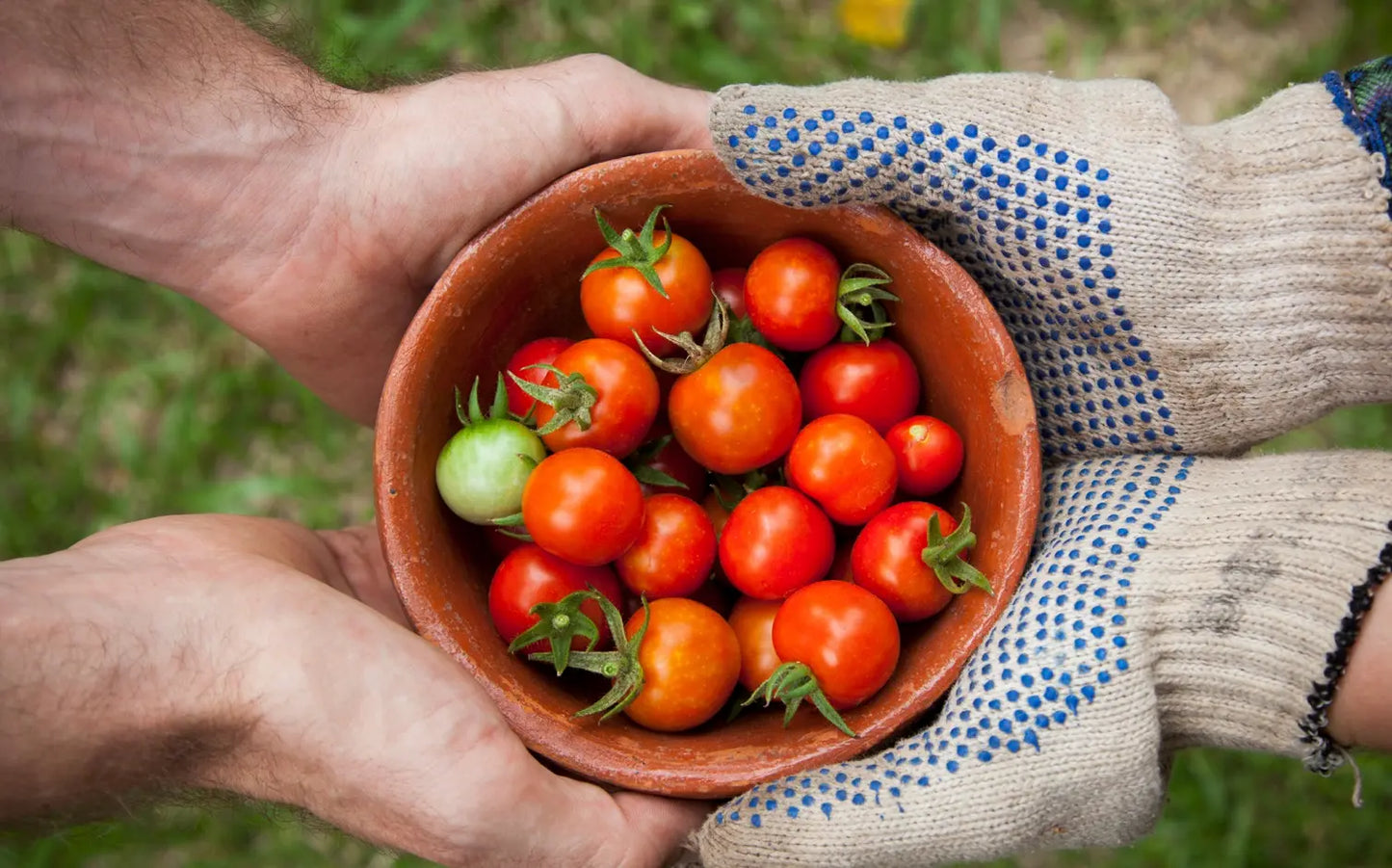 We love working with brands who care about organic and ethical food just like us – that's why we love Pureharvest and all their brand and products stand for. After completing a delicious recipe series with the team our founder Jacqueline Arias chatted with Naomi Lazzaro – whose family started Pureharvest in the 70s, and she's now part of the team. Enjoy learning about what's driven their passion and success!
(If you just can't wait to see all their products, head over to their site. You'll discover almond milk, soy milk, rice milk, Coco Quench, COCO2 and Rice Syrup amongst other delicious goodies!)
Naomi, Pureharvest has been a pioneer in the Australian organic food industry since 1979. Who started the business and how did it all begin?
My parents started the business back in the late 1970s. What began as a small health food store selling bulk grain and legumes has grown into one of Australia's largest manufacturer and distributor of organic and natural foods.
You've continued to innovate over the past 35 years – introducing soy milk and biodynamic rice to Australia. How do you drive an innovation culture within the company?
We endeavour to lead by example and encourage our employees to do the same. We encourage people to try new things, to not worry about failing, and motivate them to learn and explore by listening to others. We also emphasise the importance of visiting different health food markets and locations.
Pureharvest continues to be family owned and run business, we love that. Tell us, which family members work with you and what's it like living and working with your family?
Working within a family run and owned business is wonderful. I am so grateful to be working alongside my parents and siblings on a daily basis. Everyone brings a unique talent to the company, from IT to marketing and sales. It is a great environment to be a part of and we are all very supportive of one another.
You live and breathe your mission to create happier and healthier people. How do your products do that?
We believe that all of the food we consume should nourish our bodies. All of the Pureharvest products are organic, natural and non GMO.  All of our products aim to provide consumers with important nutrients that are naturally found in the raw ingredients. This means we don't need to add chemicals or artificial additives to any of our products.
Naomi, your mum founded the business. What was it like growing up in an entrepreneurial environment?
It is so inspiring to have two parents that have worked together to build a company that allows so many people to share their passion for health and wellness. Every day I look at my parents and am reminded to stand true to myself and go after what I want in life. I believe we should all follow our own passions and work towards creating a healthier and happier world.
How has your role in the business evolved over time?
I started off helping out here and there when I was at school, doing odd jobs such as filing. As the business has grown so I have I. I have moved into a more permanent role in the marketing and social media side of the company. I love how social media has allowed us to connect with so many inspiring individuals that live and breathe a healthy lifestyle.
What are the 5 key lessons you learned from your mother in business and in life? 
Follow your dreams
Never compromise on your values or morals
Believe in yourself
Work hard and never give up
Everything takes time, so be patient
When did you start exporting and what are your learnings for others looking to do the same?
We started exporting in the early 1990s. For others looking to enter the export market make sure you do your research. Make sure you know all the potential competition before you try to make you way into a new market place. Remember, your product needs to be unique and enticing to consumers. Each country will have a unique market and it is very important to find out what makes them different from the rest of the world and use it to your advantage.
I'm sure many of our community would love to know more about the organic farming process and how the food is grown and processed free of chemicals. Fill us in, how do farmers manage their crops?
Organic farming is all about using the natural resources of the earth and environment to grow sustainable and nourishing food. To be an organic farmer you must ensure that no harsh chemicals, pesticides or herbicides are used in the farming process. Organic farming takes a lot of skill and persistence from the farmer and we are so grateful to work with a so many fantastic organic farmers here in Australia and around the world.
Organic is better for our environment and for our health. Your family has been pioneers in this space – how do you see consumer preferences for organic have changed over time?
I believe that the want and need for organic produce has grown exponentially over the last few decades. With global warming and many other environmental shifts there is a growing concern for the health of our planet. More and more consumers are seeing how important organic farming and sustainable agriculture is. It is so great to see the organic food industry continuously evolve and grow.
What is the biggest trend you're noticing at the moment?
There are so many fads that come in and out when we talk about health, from raw cakes to superfood powders. Personally I tend to steer clear of most of the health 'trends. I aim stay true to my core beliefs when it comes to nourishing my body and that is eating whole, unprocessed foods that are free from harsh chemicals and bully ingredients.
What's your personal dream for Pureharvest?
I would love to see Pureharvest continue to grow and encourage individuals all around the world to eat nourishing food that is both good for them and the environment.
Naomi, we'd love to know:
Your absolute favourite Pureharvest product? Pureharvest Coco Quench
What's your favourite organic breakfast? Quinoa porridge made using Coco Quench and topped with banana and almond butter.
How do you like your coffee? I absolutely love my Nespresso machine. I love to mix Coco Quench and Oat Milk in equal quantities with a Republica New York coffee capsule.
Did you miss our recipe series that combined Republica and Pureharvest's organic products? You can see them all in our recipe blog.