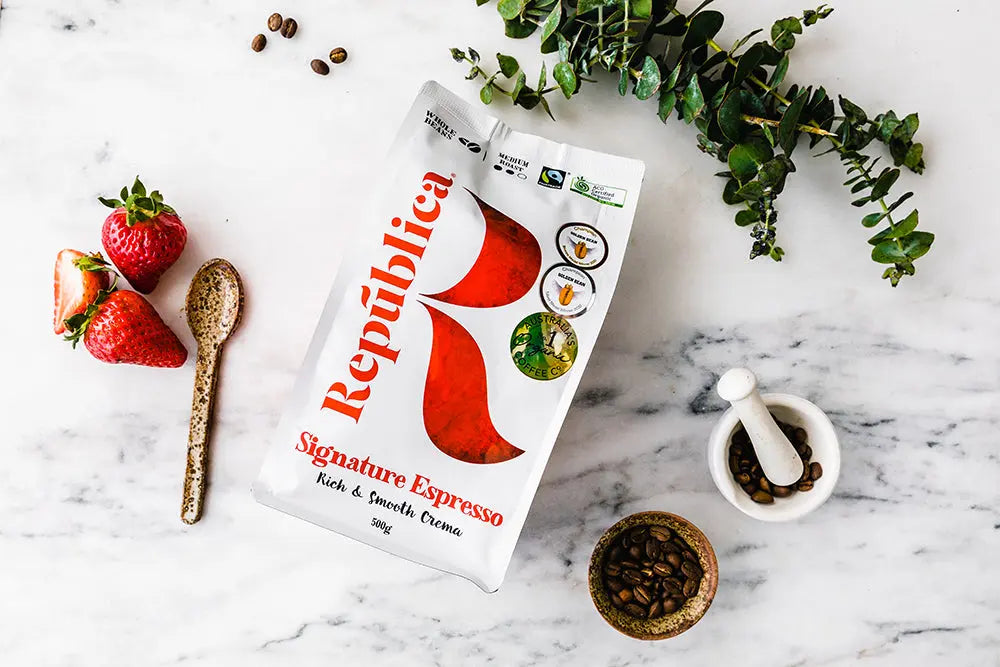 Why You Seriously Need A Coffee Subscription
It's the worst way to start your morning. Opening the cupboard and finding out someone has cruelly used up the last coffee pod and left you latte-less and longing. Even if the someone who drank that last coffee was you, it still stings. Why would I do this to me!? Luckily there's a solution - a Republica Organic coffee pod subscription.
The humble subscription has come a long way since your Nanna had one for gossip magazines. With our lives getting busier and more chaotic, setting up automated subscriptions for everyday things we need is a great way to alleviate our mental load. You might not have heard the term 'mental load' but you definitely will know how it feels. Your 'mental load' is all of those little things: jobs, chores, and responsibilities you need to keep track of. The term became popular with this great cartoon that illustrates how the mental load can affect women especially.
So what does this have to do with coffee? Everything.
If you use coffee pods most days, then why not outsource all the hassle of keeping tabs on how many you have left, adding them to the list, and searching the crowded supermarket for the same product you can have delivered for free, no fuss, direct to your door? You have enough to do already, let us carry a bit of the load for you.
You can set up a monthly subscription for however many pods you need (no judgement) right here on our website.
Choose from our range of biodegradable coffee pods in any of our award-winning blends: Sydney Double Shot, Melbourne Laneway Ristretto, Paris Smooth Crema, or Organic Decaf. Simply submit your payment details, and we'll do the rest.
Now that's sorted, you can focus on work and home and travel plans and bills and probably about a hundred other things instead. At least a good cup of coffee makes it all a bit easier.

Don't hesitate, caffeinate!