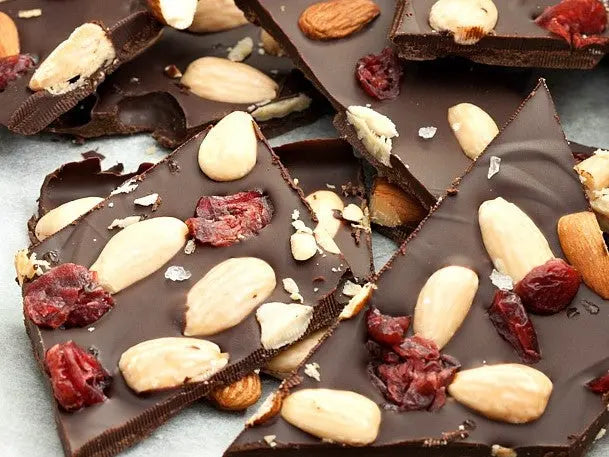 INGREDIENTS
- 400g of dark chocolate
- 2 tbsps butter
- ¼ cup roasted almonds, roughly chopped
- ¼ cup dried cranberries
- ¼ cup desiccated coconut
- 2 tbsps República Organic South American Instant coffee
RECIPE
1. Finely chop the chocolate and melt it in a double boiler with the butter.
2. When the chocolate has melted, add the instant coffee and stir well.
3. Add the nuts, coconut and cranberries and lightly mix.
4. Pour mixture into a lined slice tin, spread into a layer of about ½ -1cm thick and refrigerate until set.
5. Break into pieces and enjoy!
.