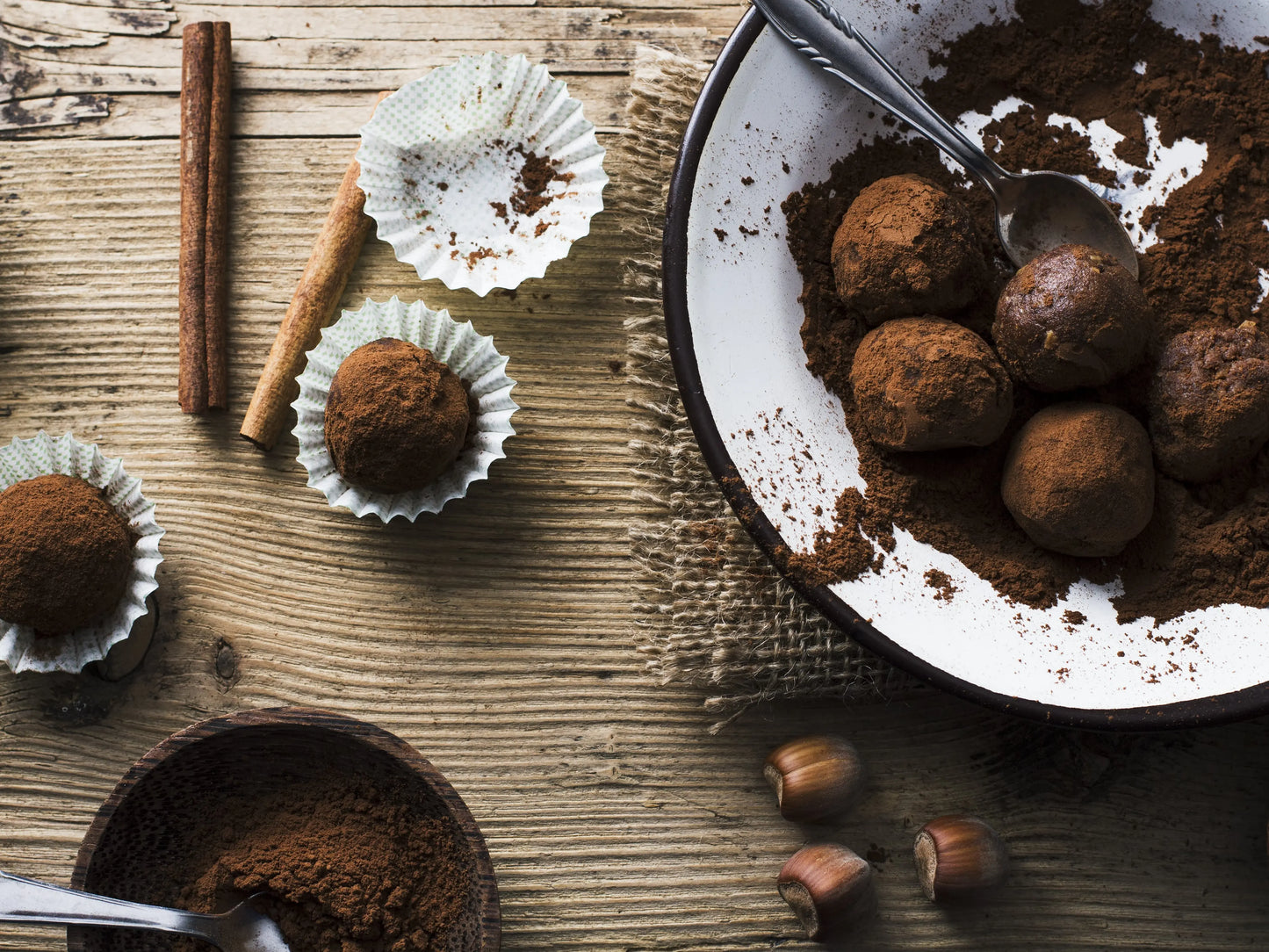 MAKES 12
INGREDIENTS
- ¼ cup hazlenuts
- ¾ cup oats
- ¼ cup cacao
- 8 medjool dates
- 40mL of your fave República Organic Coffee, brewed 
- 1 tsp República Organic ground coffee 
RECIPE
1. Add all ingredients into a food processor and mix until well combined.
2. Scoop a tablespoon of the mixture and roll to make a ball.
3. Sprinkle over ground coffee.
4. Store the bliss balls in the fridge in an airtight container
5. Enjoy!
Recipe Reference:
Goodie Goodie Lunchbox. 2019. Mocha Bliss Ball: The Perfect Coffee Lover's Snack. [online] Available at: <https://www.goodiegoodielunchbox.com.au/mocha-bliss-balls/> [Accessed 16 November 2020].