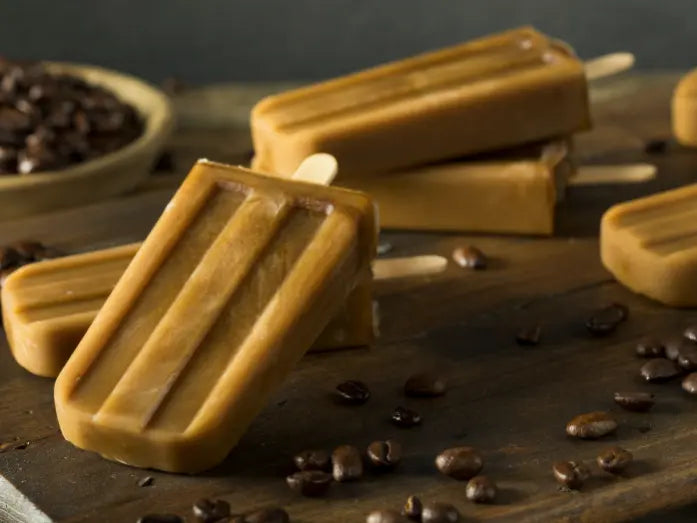 INGREDIENTS
- 3½ cups canned unsweetened coconut milk
- ¼ cup Sydney Double Shot Crema Ground Coffee 
- ¼ cup honey (you can use more honey dependent on taste) 
RECIPE
1. Add the coconut milk, coffee and honey into a saucepan.
2. Heat the ingredients over medium high heat, stirring until honey is dissolved.
3. Once dissolved, keep mixture on heat until lightly simmering.
4. Remove the saucepan from the heat and allow the coffee to be infused with the coconut milk - about 15 minutes.
5. Set a cheesecloth over strainer and pour the coffee/coconut milk through to remove coffee grounds.
6. Pour the mixture into popsicle moulds or paper cups.
7. Place the filled moulds in the freezer for about 15-20 minutes to thicken slightly, and then insert the popsicle or wooden sticks.
8. Pop into freezer and allow to completely harden.