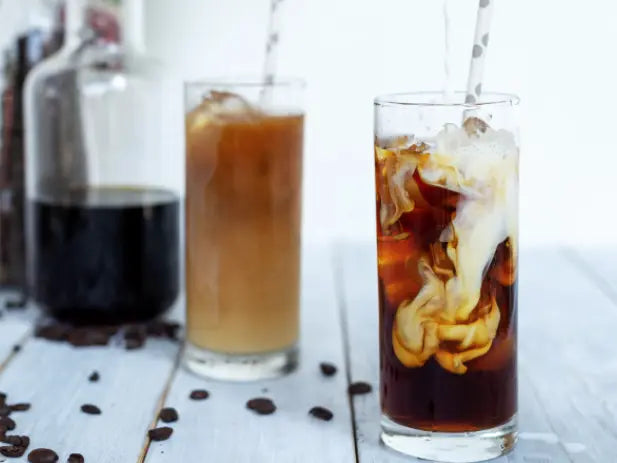 INGREDIENTS
- 1 cup Melbourne Laneway Ristretto Ground Coffee
- 3 cups cold water
- Milk, to serve
- Espresso Ice Cubes, to serve 
RECIPE
1. Place coffee grounds in the bottom of a 1L mason jar or jug.
2. Pour over cold water and stir to completely combine.
3. Add lid and put in fridge for approximately 12 hrs.
4. Set a cheesecloth over strainer and place strainer over an empty 1L mason jar.
5. Pour cold brew coffee through strainer, a little at a time until the coffee is strained. Discard grounds.
6. ALTERNATE STRAINING METHOD: Pour cold brew coffee and grounds into a French press. Slowly plunge down until completely strained. Pour coffee onto a mason jar and discard grounds.
7. Refrigerate cold-brew coffee for up to a week.
8. Serve with milk and Espresso ice cubes.