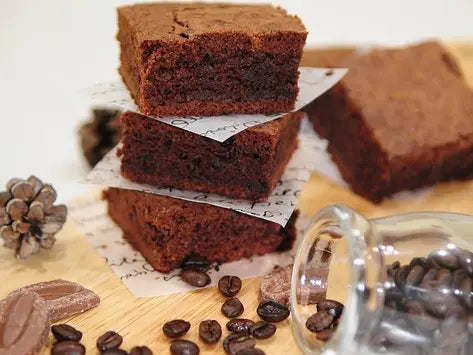 How To Make Espresso Brownies With Organic Coffee
MAKES 12-18
INGREDIENTS
- 1 cup salted butter, melted
- 2 cups granulated sugar
- ⅓ cup República Organic South American Instant Coffee
- 4 eggs
- 1 ½ cups all-purpose flour
- 1 cup unsweetened cocoa 
RECIPE
1. Preheat the oven to 180⁰C
2. Cream the butter and the sugar.
3. Add the espresso powder and mix until combined.
4. Add eggs and mix until combined.
5. Add the flour and cocoa powder and stir to combine.
6. Transfer to a slice baking pan lined with baking paper.
7. Bake for 30 minutes or until set in the middle.
Recipe Reference:
Pinch of Yum. 2016. 6 Ingredient Espresso Brownies - Pinch Of Yum. [online] Available at: <https://pinchofyum.com/6-ingredient-espresso-brownies> [Accessed 16 November 2020].