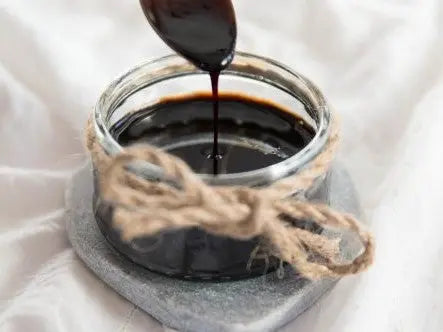 INGREDIENTS
- 2 tbsps brewed República Organic coffee (Shop Here)
- 2 tbsps balsamic vinegar
- 2 tbspsmaple syrup
- 1 tsp lemon juice
RECIPE
1. In a saucepan on low heat, stir brewed coffee, balsamic vinegar and maple syrup until mixture is syrupy, 6-8 minutes.
2. Take off heat and stir in lemon juice.
3. Drizzle over your favourite salad.
Recipe Reference:
Perri, L., 2016. Breakfast Salad With Coffee-Balsamic Drizzle. [online] SELF. Available at: <https://www.self.com/recipe/breakfast-salad-with-coffee-balsamic-drizzle> [Accessed 10 September 2020].