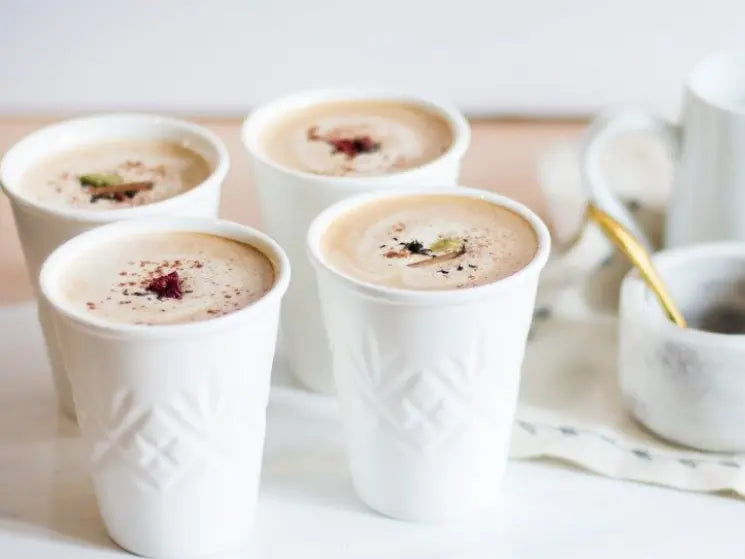 SERVES 4
INGREDIENTS
- 2 tbsp of your favourite chai tea
- 3 cups of milk
- 4-8 40mL espresso shots of your fave República Organic Biodegradable Pod
- 1 tsp of vanilla
- 1 tsp of maple syrup
- 1 pinch of cinnamon
RECIPE
1. Simmer milk in a small saucepan and whisk in vanilla, maple syrup and cinnamon. 
2. Stir chai tea in warm milk and let mixture simmer to infuse flavours. Froth milk with a coffee frother or a handheld blender.
3. Add 1-2 shots of espresso (depending on how strong you like it) into the bottom of each mug. 
4. Pour frothed milk into mug and top with a sprinkle of cinnamon and chai spices.
5. Enjoy!!