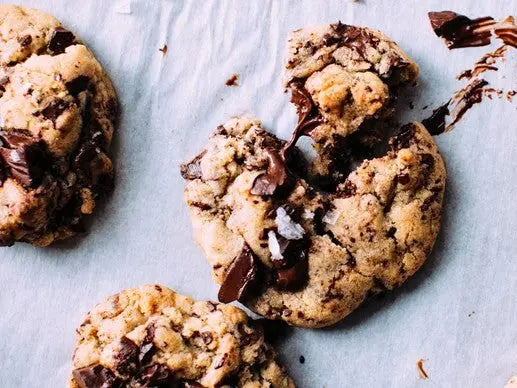 SERVES 6
INGREDIENTS
- 125g butter
- ½ cup sugar
- ½ cup brown sugar
- ½ tsp vanilla essence
- 1 egg
- 1 ¾ cup self-raising flour
- ½  teaspoon salt
- 125g choc chips
- 2 tbsps República Organic South American Instant Coffee 
- 1 tbsp hot water
RECIPE
1. Preheat oven to 180°C and line tray with baking paper.
2. Cream butter, sugars, salt and vanilla in an electric mixer.
3. Dissolve South American Instant Coffee in hot water and add to mixture.
4. Gradually add in egg.
5. Mix in sifted flour.
6. Add choc chips.
7. Roll mixture into balls and place evenly spaced on tray.
8. Bake for 10-12 minutes and voila!