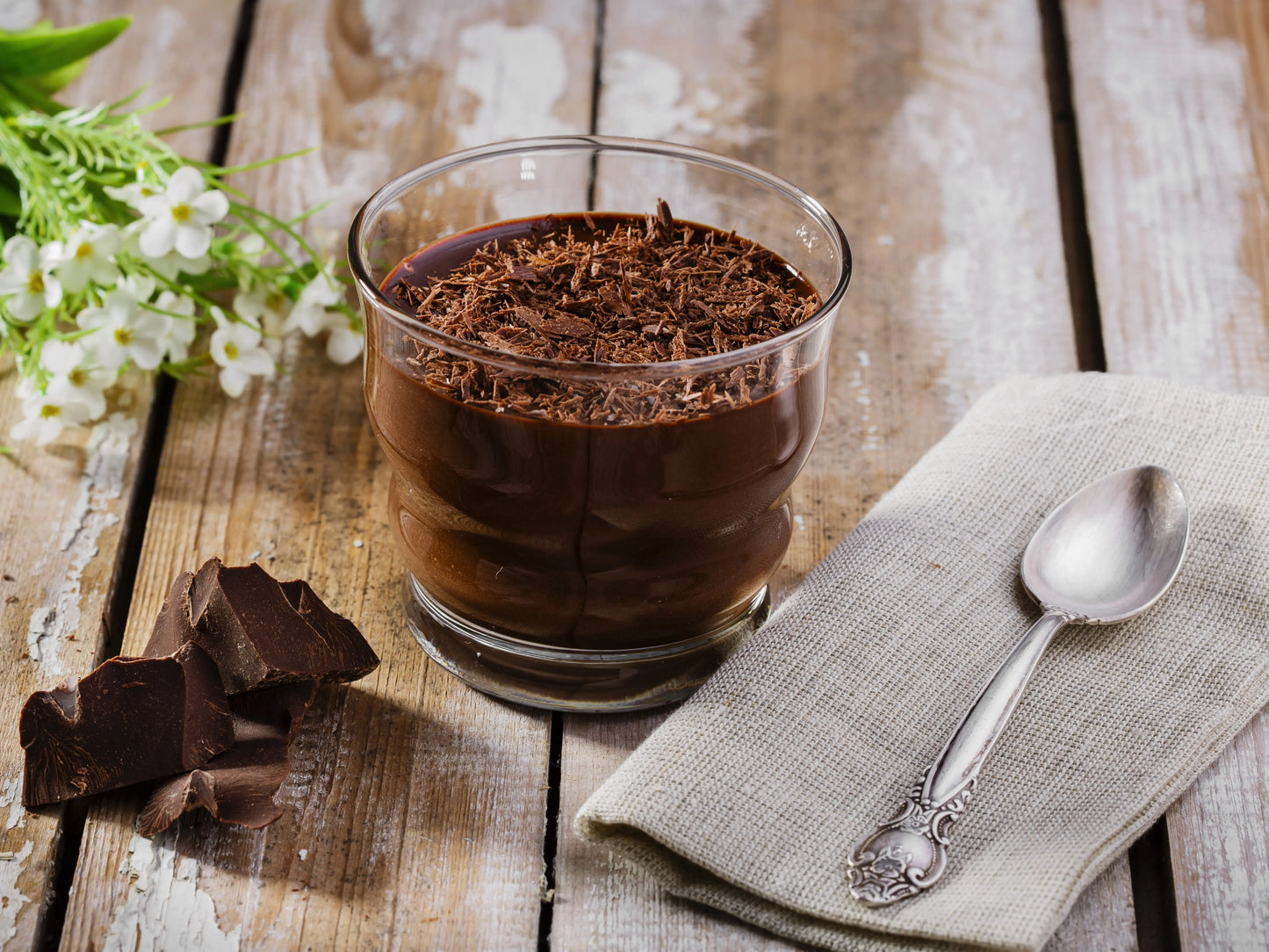 SERVES 4
INGREDIENTS
- ½ cup of brewed República Organic ground coffee
- 300g of chocolate
- 2 cups of heavy cream
- 1 tsp of sugar

Optional Toppings
- Chocolate shavings
- Strawberries
RECIPE
1. Melt chocolate over a double boiler - if you have no idea what this is, all you need is a pot and a smaller bowl. Fill the pot halfway with water and when it starts simmering, place bowl over (make sure that the bottom of the bowl does not touch the simmering water). Place blocks of chocolate in the bowl and stir it often until the chocolate is fully melted. 
2. After it's cooled slightly, add the coffee and sugar into the melted chocolate.
3. In a separate bowl, whip heavy cream in a stand mixer until it's a thick, whipped consistency.
4. Fold chocolate mixture into the whipped cream until fully combined.
5. Pour the mixture into four glass cups and refrigerate for at least 30 minutes.
6. After what may feel like forever, top the velvety smooth mousse with some chocolate shavings.
7. If you're daring, dip strawberries into the delicious mocha mousse!