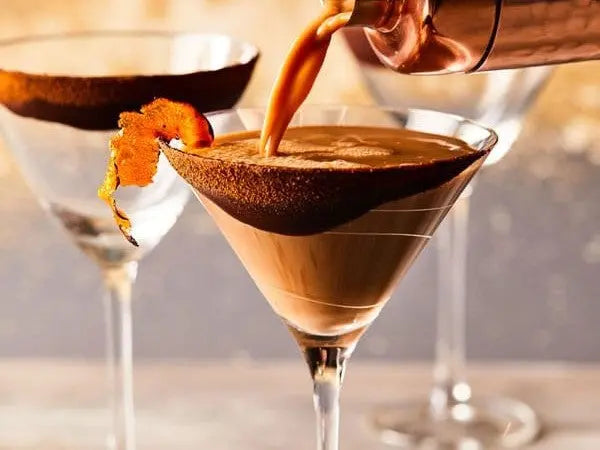 SERVES 1
INGREDIENTS
- 40mL espresso shot of your fave República Organic Biodegradable Pod
- ½ tspn República Organic Drinking Chocolate
- 30mL shot of Vodka
- 30mL shot of Kahlúa
- Drizzle of melted chocolate
RECIPE
1. Line the rim of the martini glass with the melted chocolate and leave to harden. 
2. Meanwhile, extract espresso shot in a separate cup and stir in drinking chocolate while still hot, making sure it is fully dissolved. 
3. Place mixture in fridge to cool down (we want it extra cold)
4. Once cool, combine Espresso Shot mixture, Vodka and Kahlúa in a cocktail shaker with one large ice cube and shake until well combined.
5. Pour the mix into the chocolate rimmed glass and garnish with some burnt orange peel.
6. Enjoy!
Note: It is law in Australia that you must be 18+ to buy and consume alcohol.